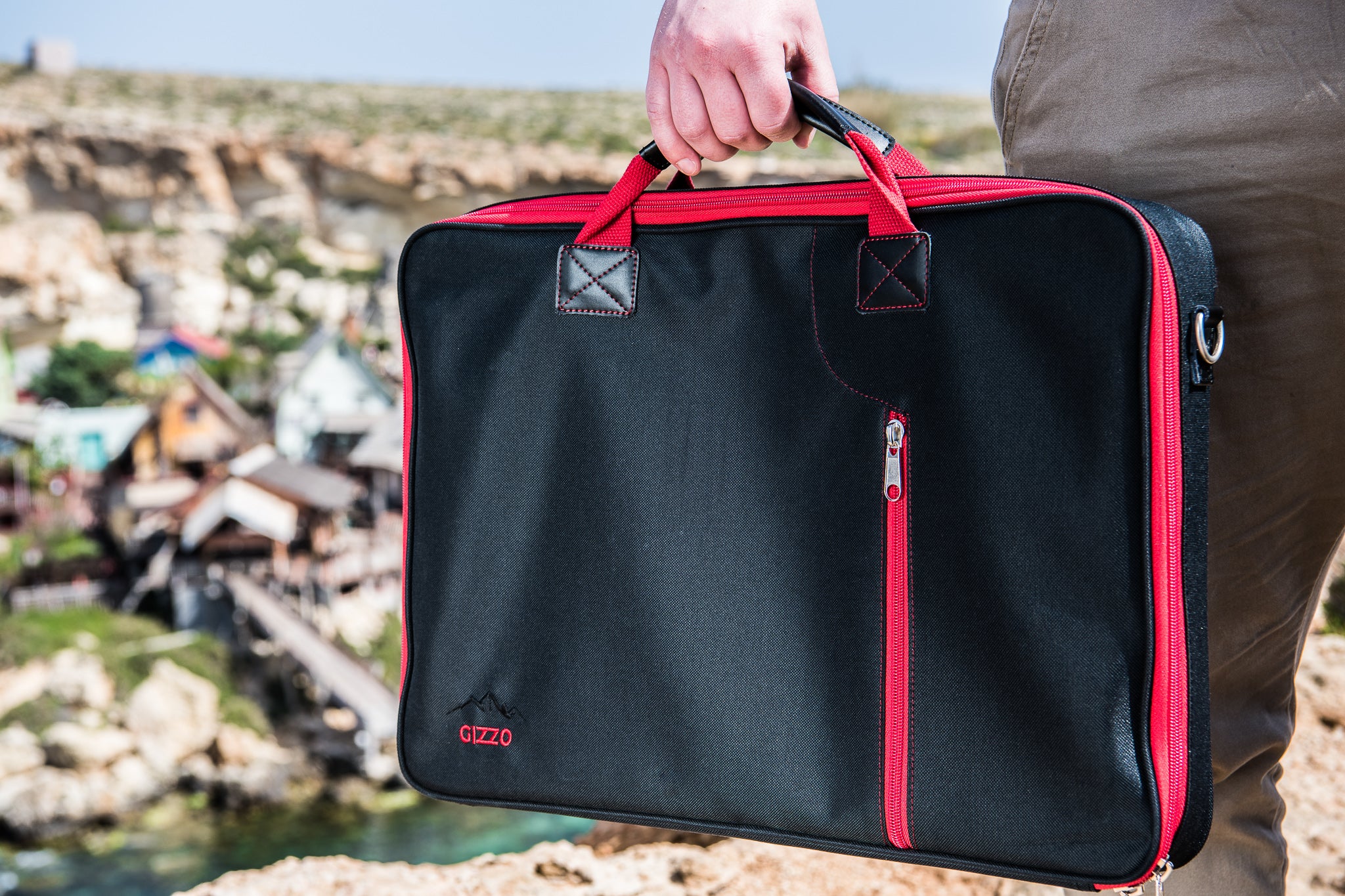 Gizzo Grill is foldable, portable, and easy to use – all the right things that make up a perfect grill for apartments. The time of envying the families who could grill in their houses is over for you. You don't have to yearn anymore for grilled food when you can cook them right away in outside of apartment with Gizzo Grill.
Why Foldable Charcoal Gizzo Grill?
It is much more than a grill, and once you have it in your apartment; you'd get to know what we mean. Now, as we look back at our days when we couldn't use any other grills, we find ourselves contented because we have our grill to our rescue. Let us see how it is worthy of buying, and how it can make the practice of grilling an easy one for you.
Portability
Congested spaces need things that are portable. This is why the portable Gizzo Grill has been created. It was built keeping the average apartment structure in our mind, and thus, created a grill that could easily be folded or unfolded for use.
Coming towards the specifications, the dimensions of the grill are only 30 cm to 47 cm when folded or unfolded. It weighs only 12,4 kg. The spaces between the grates are 11 cm or 4.33" making it perfect for the addition of extra coal during cooking or holding food.
How is it Unfolded?
When you see the grill folded, you might think of it as a laptop. But since it's a grill, it needs unfolding. That is done by first unwrapping the four supports underneath it, then unfolding all the sides of the grill one by one and clamping them together. Afterwards, the foil and the grates are added accordingly.
Taste
What is the purpose of a grill when it cannot deliver the right taste? Yes, sauces are the things that should be associated with taste, but what if we tell you that the height of the grates from the coal matters in determining the taste of – for example – steak?
This is the sole reason that we have kept an appropriate distance between the bottom and the top. The grate on the top has the right dimensions, and with a grill pan, it's even possible for you to cook an egg with godly taste!
Ease of Usage
We talked about the portability of this charcoal grill. But having something so small as compared to all the grills in the market today, it is possible for you to cook around 8 burgers simultaneously. However, the list of what you can cook on it doesn't stop there. Be it steak, pizza, nachos, grilled chicken, or BBQ, the possibilities with this grill just wouldn't seize.
The best part about this portable charcoal grill is that even an inexperienced person can use it. It doesn't have any parts that need to be joined together with nuts or bolts, and this is precisely why it is so much loved. Adding to that, the overall structure takes only 5 to 10 minutes in cooling.
This means that you could be good to go elsewhere in as much as 10 minutes after cooking your food.
Rendering an Unforgettable Experience
Inviting your friends or family over to your apartment for a nice Sunday brunch could be something you can look out for. But since you live in an apartment, gourmet grilling could be a problem for you. However, as we said before, not anymore.
Gizzo Grill would be there to rescue your wishes and for that purpose, let you grill right in your space with your loved ones. Thus, whether it is a Grilled Pizza, Flat Iron Steak with Red Wine Sauce or Matambre with Chimichurri Sauce, you'd be able to surprise your family or friends with your skills enhanced by this grill. So, what are you waiting for? Grab Gizzo Grill for your apartment.  
Portable Gizzo Grill Made in Europe
SPICE UP YOUR NATURE EXPLORATIONS with high-end Gizzo charcoal bbq grill in the stunning portable design! It is a foldable charcoal grill to prepare mouth-watering ribs, chicken wings, steak and burgers and treat your guests like royalty in the Sunday barbecue, the patio, garden or tailgating party or your refreshing day on the beach.
Gizzo Grill