Perfect For A Backyard BBQ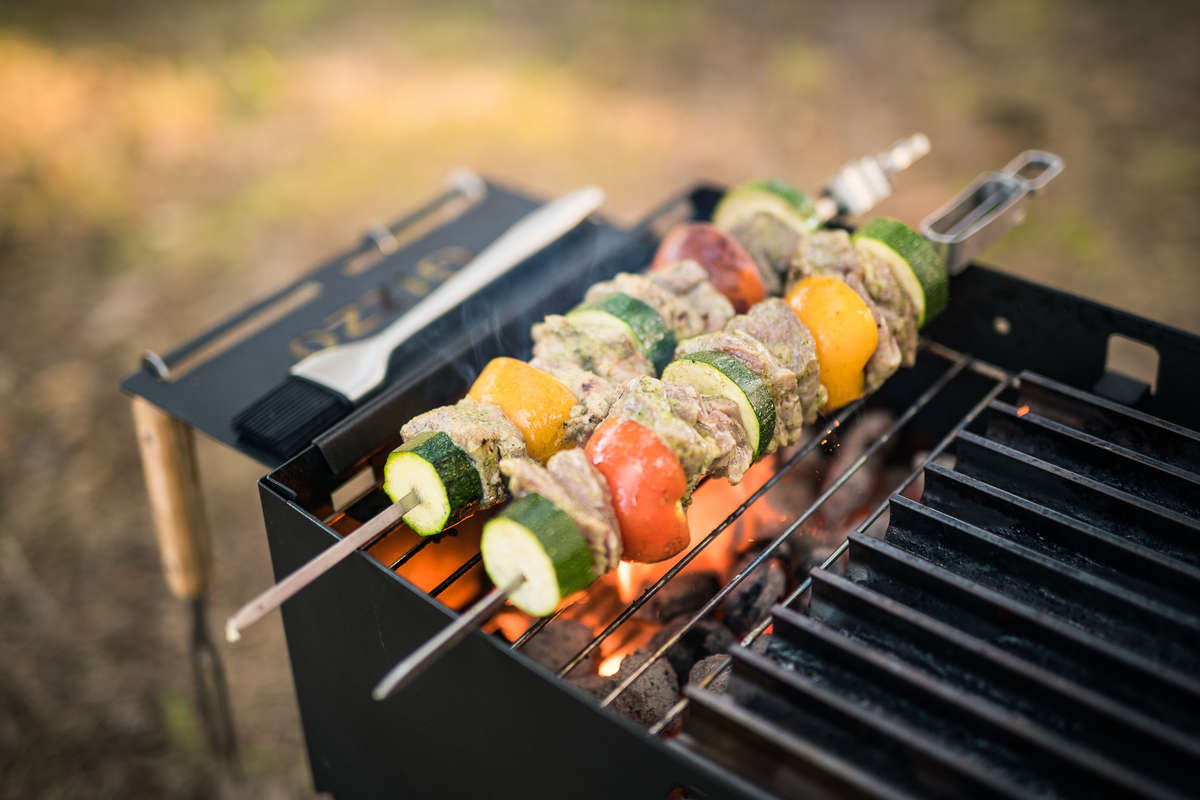 The Only Barbecue Skewers You Will Ever Need
Whether you are a professional grill master or a first time chef, the Gizzo barbecue skewers can give your BBQ and kitchen meals that extra something you've been missing. Simply prepare your favorite cuts of meat, fish or vegetables into bite sized chunks, and start skewering, it's that simple!


Kabob prep is super easy, extremely versatile and always a crowd pleaser. Once prepped, simply throw your skewers on to the barbecue and wait for the flavours to start mingling.
With our flat, sturdy extra wide BBQ skewers, you will never need to worry about ingredients slipping off your food or spinning as they do on thin conventional skewers. Now you can turn your Kabob skewers without worrying about losing any food!
Easy squeeze slidable handle


Once cooked, you can easily remove your food with the ingenious sliding handle. Just squeeze and slide…slide away the fuss… slide away the mess! Contrary to traditional bamboo sticks, steel skewers are reusable, economical, and environmentally friendly. And unlike ordinary barbecue skewers, these all-metal handles won't burn into your food, making it healthier with a more natural flavor. These skewers are more sturdy, and have a much longer lifespan.
This durable, long lasting barbecue set is the perfect gift for anyone who loves grilling! Moms, Dads, barbecue lovers, grill masters, or new chefs... Everyone needs grill skewers!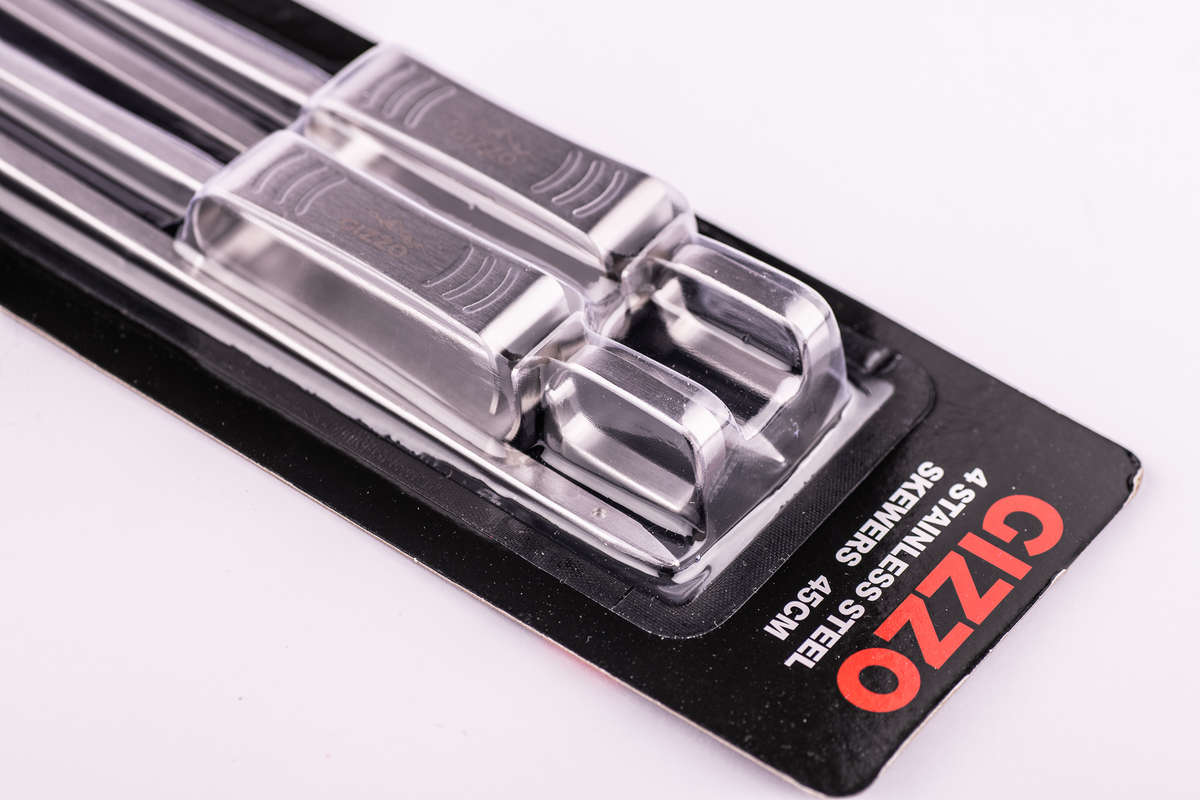 Quick Release Grip


Are you constantly cutting yourself with a knife or fork trying to slide meat and veggies off your skewer? With our easy slider grip, simply push the food down the skewer! We've taken the fuss out of eating your BBQ skewers. Unique indentions at the end of the skewer prevent the grip from sliding off, which also benefits you when you throw them in the dishwasher.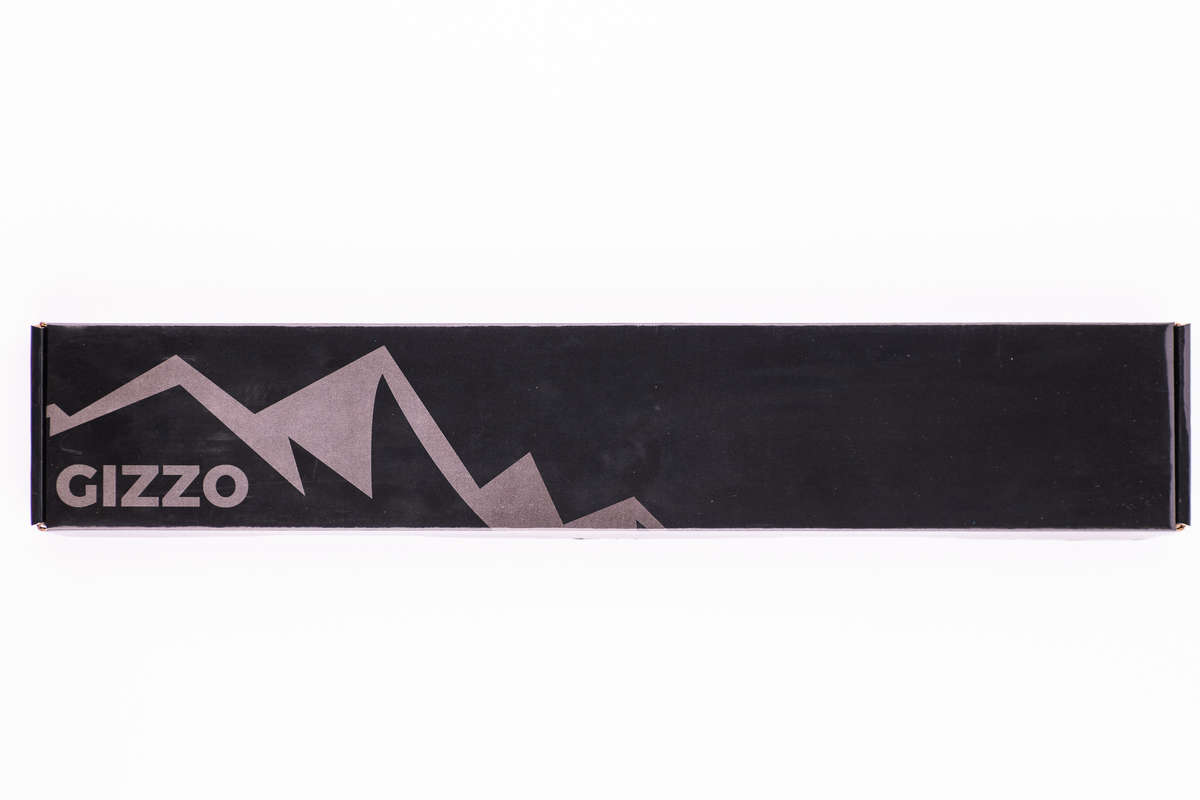 Makes the Perfect Gift
Our professional and secure packaging makes Gizzo skewers the perfect gift. You get 4 premium stainless steel skewers. Unlike bamboo skewers that tend to break during transportation, you don't have to worry about that happening with our stainless steel skewers.
HEAT WARNING! We want to make sure you are safe when using our skewers. ALWAYS use a heat glove or rag to prevent yourself from burns. DO NOT grab the skewers directly off the grill with your bare hands. The ends of the skewers are also sharp, so please use caution when handling them.